Celebrating 70ᵗʰ Anniversary
2022 marked Wah Kwong's 70th anniversary since its establishment in Hong Kong from 1952 by the founder Mr. T.Y. Chao.
The logo metaphorises the theme of the 70th anniversary, "Sailing into a New Era".
The colours are based on our corporate blue and red, blending deeper shades of our 70-year-old heritage with a shiny metallic tone that gives a modern, glossy vibe, thereby reminding us of a hull that shimmers under the sun.
The shape of the logo is reminiscent of a ship that reflects our iconic brand angle; the logo overall represents a sailing ship of Wah Kwong carrying our legacy sparkles under the sun.
0
70-year track record of first-class martime transport services to customers worldwide
0

+

Built and delivered in excess of 200 newbuldings in China, Japan and Korea since the 1960s
4
A mix of in-house and third-party tonnage covering 4 ship types: Oil tankers (VLCC, Aframax and MR Tanker), Gas Carriers (VLGC, LPG and LNG), Bulk Carriers (Capesize, Kamsarmax, Ultramax, Handysize etc.), Containers
0

+

Over 70 vessels in managed fleet
0

+

We have a predominantly Chinese-based crewing pool of more than 3,000 seafarers
Key Figures
2.72M
Owning 21 vessels,including VLCCs,Aframax Tankers,Bulk Carriers of various sizes, representing 2.72m DWT on water
3
3 classes of ship under construction including VLGCs,Container Vessels and Bulk Carriers
5
Collaborating with 5 maritime institutions and/or colleges to nurture crewing talents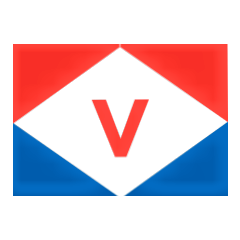 Wah Kwong Timeline
First partnership by the Chao family
with Taiship and Ping An Steamship

Wah Kwong founded in Hong Kong

Wah Kwong became a founding
member of the HKSOA. Mr. T.Y. Chao led
first delegation to Taipei and met with
Chiang Kai-shek

Started building ships in Japan.
"New Venture" delivered in 1966

George Chao joined the company
working with father T.Y. Chao and
elder brother Frank Chao

Wah Kwong Shipping and Investment
Company Listed in Hong Kong

"Hitachi Venture" – largest bulk
carrier ever built at the time delivered

First New-building in China: 44,000
DWT Product Tanker by Dalian Shipyard

George Chao became Chairman
of HKSOA and headed flag issue
negotiations

Wah Kwong's first gas tanker
"Antwerpen Venture" delivered

Sabrina Chao became
Executive Chairman

George Chao passed away, aged 76.
Sabrina became Chairman of the HKSOA

Sabrina received CMA Commodore Award

Hing Chao became Executive Chairman and re-organised business activities into shipowning and asset management divisions.

Wah Kwong rolled out its first
sustainability policy, including scope
one and scope two carbon offset

Ex-chairman Sabrina Chao
elected BIMCO President

With a growing fleet and having opened offices in China and London between 2020 and 2022,
Wah Kwong has cemented its position as a connector between the Chinese and International markets